Meet the Team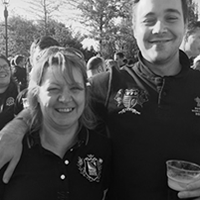 Margaret Walker - Principal
I have been in practice for over 20 years and still love what I do - well most days!
No two days in the 'Office' are the same, new questions to answer, problems to solve, re-assurances to give and of course Tea to make - but that is the joy, and challenges, of being your own boss!
I am an avid Rugby fan and my son Alasdair and I always try to see the Calcutta Cup Matches each spring - although I am still waiting to see my beloved Scotland beat England.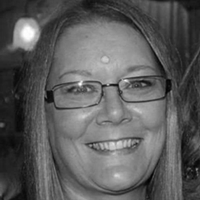 Julie Grimes - Payroll Manager
I have had a very varied career, starting as a Stewardess aboard private yachts in the South of France, an Administration Officer in The Civil Service, a bookkeeper at an Electrical Wholesalers and now here at MAW Accountants. I'm passionate about good customer service and pride myself on doing what I say I'm going to do, when I say I'm going to do it.
My past experience has been very customer focused and I have always taken great pains to gain the trust of clients and maintaining great working relationships. I am very organised, don't like anything in my 'In tray' and take far too much pride in a job well done!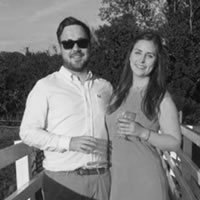 Alasdair Walker Bsc. (Hons)
I have recently joined the 'family firm' and am presently studying towards my AAT qualifications. I completed a Business and Marketing degree at the University of Central Lancashire (UCLan) in 2014, with a placement year spent at Unilever Plc, Port Sunlight.
My experience is in sales and marketing, which will be used in developing and moving the business forward adding the 'creative touch' to accountancy.
I enjoy watching and playing sport when I get some time off with a passion for Rugby.
Making up the rest of the Team are Maggie and Cheryl.
Both ladies all work Part-Time for the Firm to provide the additional (wo)man power we need to ensure that all of our deadlines are met and our Clients are given the level of service we strive to achieve.
With a wide range of business to look after the ladies work tirelessly to get it right. They have such attention to details when looking after our Clients that they can even tell me which flavour of crisps or bar of chocolate is a client's treat of choice!
We are not totally Office based and are always more than happy to visit you at your premises/place of work as a 'One Off' to get systems in place or on a more regular basis if required to keep your paperwork up to date.
Our accounting software of choice is QuickBooks - having worked with it for all of our years in Practice - although all of the Ladies are also fully conversant with Sage.